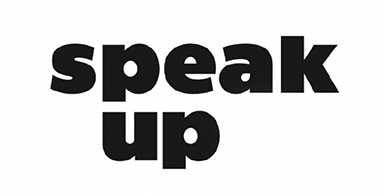 The Ringwald Theatre recently released it's anti-racist commiment, outlining its policies that will drive the theaters purpose, mission, creative projects, and hiring principles. The anti-racism commitment and policies can be found in About The Ringwald on our website.
In an effort to actively action this commitment and live by these policies, the Ringwald launched a new virtual community dialogue series entitled Speak Up, Speak Out: A Ringwald Dialogue.
The inaugural gathering to discuss The Autobiography of Malcolm X; As Told to Alex Haley, took place Saturday, February 20. Discussion was robust, beginning with thoughts and comments on the autobiography, to then brainstorming ways in which theaters can actively create a more diverse and inclusive environment for BIPOC/LatinX performers.
The Speak Up, Speak Out dialogue occurs once each month, and is open to anyone interested in discussing our communities, theatrical and otherwise, with lead-in questions and ideas centered around books, plays, and documentaries that we will be reading or watching prior to meeting.
We have also created a Facebook Discussion Group where we will share links and resources that were brought up during the monthly dialogue. Anyone is welcome to join.
Next up is our celebration of Women's History Month! We hope to see you Saturday, March 20th at 10am for our discussion of Their Eyes Were Watching God by Zora Neale Hurston.
A full schedule of content is available to DOWNLOAD HERE. Anyone interested in joining the discussion is welcome - whether you've had an opportunity to read/watch the highlighted topic. Our goal is to inspire conversation and action.
Please leave your interest in the comments below and/or send an email to info@theringwald.com for instructions and Zoom link.
DISCUSSION QUESTION:
Are there any books/scripts that you would like to discuss? What topics/ideas would you like to bring to the table?