Welcome to the end of an era - on SO many levels!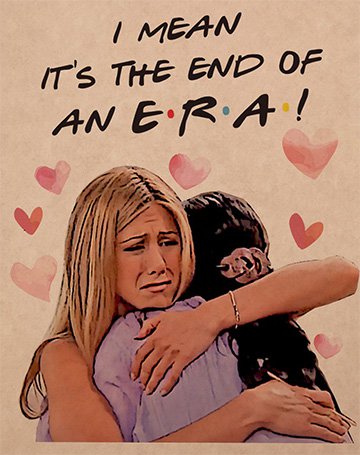 And we don't just mean the end of the year that's felt like 50 in one - though I think we're all agreed that come New Years Eve, we're going to HAPPILY give 2020 the bird and ring in 2021 like it's nobody's (socially distanced) business!
But yes - we're also talking about the end of another era...the end of the Ringwald's lovely corner of 9 mile and Woodward world. It was a heartbreakingly sad decision, but one mixed with excitement and opportunity. We're not quite sure what comes next - so we're just getting ready for anything and everything.
In the meantime - to keep you informed of the Ringwald happenings and to offer you a passenger seat in our journey, we've started a blog! We're sups excited to share our thoughts with you - and hope you'll be jazzed to read about all the fun things we've got cookin'...from our upcoming 2021 season, our pledge to diversity and commitment to an anti-racist theater platform, to pulling back the curtain (pun intended) on how we've been actioning our digital content.
We'd also love to hear from you - what topics interest you right now? How can we help start a conversation - amplify voices that need to be heard? We know that artists are suffering...the world is suffering. And we want to help.
So write to us through this site or on social - what can we shed light on? Talk about? What do you need to get you through the doldrums of a 2021 COVID winter? Share your thoughts - and we'll share ours.
We'll start January with a retrospective on 2020, discussing how we've been creating pandemic friendly content, with an interview with Dyan Bailey and Brandy Joe Plambeck, the creative editing minds behind Have Yourself a Misery Little Christmas.
2020 has been...devastating, draining and downright dreadful. But we're looking to the New Year with hope - and a promise that we'll continue to deliver belly laughs and surprise tears, whether you're with us in-person or joining from the comfort of your home.
From all of us here at the Ringwald, we wish you and your loved ones a safe and happy holiday season.